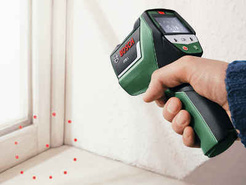 Wheather forecast for the construction site
Every day the installer has to answer the following question: Do the conditions on this location meet minimum standards? This thermo/humidity tester gives you a report instantly.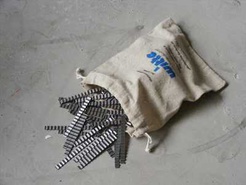 Special Cotton bag for crack-reinforcement strips:
The sharp edges of the crack-reinforcement strips eat away the carton in no time. With every order for crack-reinforcement strips you will receive for free (limited time offer):
Strong bag made of cotton for undulated crack reinforcement bars. Size 15x20 cm.